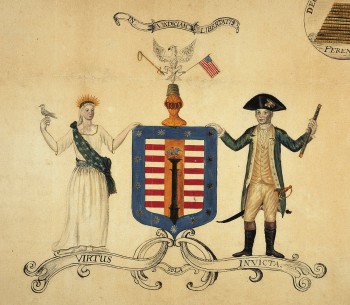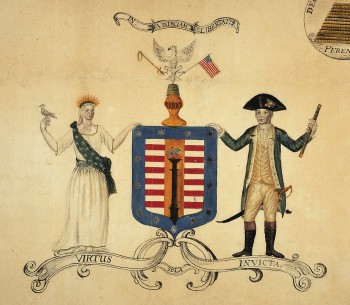 Who's Art Work is Really Depicted on the Great Seal?
William Barton or Robert Scot ?
     The PDF below is
Gary Gianotti's
research into the Great Seal Depictions. This PDF will be one of many presented to give evidence on the people who engraved objects for the U.S. Federal Government. I think you will like this new series that will premier under Gary's new section,
"Ancient Depictions Revealed."
 This exciting new section will introduce official state/ federal engraved items such as Federal & State Seals, Flags, and State Currency Plates. Some of the introduced works will be public commissions for various business and personal uses. This is the area that leads into my studies of
George Washington inaugural buttons
. Some of the engraved objects Gary will touch on will be the works of my button's Master Mason, Robert Scot. This is the person I accredit as the, "Master Mason" for making all the George Washington Inaugural buttons. Part of Gary's work is perfect for me to give concrete evidence using past his illustrations in an endless body of works.
– Robert Silverstein
Please use the + – button when the PDF opens to adjust to your page size.